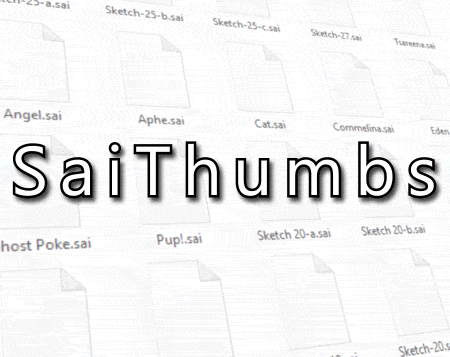 SaiThumbs
A downloadable extension for Windows
SaiThumbs is a FREE Windows shell extension that will allow you to have thumbnails for .sai files produced from SYSTEMAX's PaintToolSai!
---
Download the appropriate archive for your architecture of Windows(find out which architecture you're running here!). Chances are you are running an x64 bit version of Windows so you'd download SaiThumbs-x64.zip.
Unzip the archive somewhere the SaiThumbs.dll file can stay

You can drag it next to your sai.exe installation( such as in C:/PaintToolSAI/ ) for convenience of keeping everything sai-related in one place.
Copy "install.bat" and "uninstall.bat" along with it so you can easily enable/disable it

Double click on "install.bat" to install
That's it!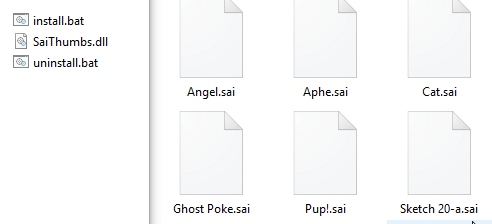 Double click on "uninstall.bat" for when you want to remove SaiThumbs.
Simple as that!
Download
Click download now to get access to the following files: